Review: Heritage 5/12/12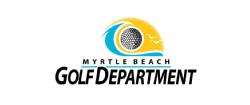 Take a Walk Back in Time

Date Played: May 12, 2012
This was my first time to The Heritage Club in Pawleys Island. The Heritage Club was built on a former rice plantation with over 600 acres of giant magnolias, 300-year-old ancient oaks, fresh water lakes, and salt water marshes.

I was greeted by ancient Spanish Moss covered Oak trees creating a canopy over the entrance which lead me to a former plantation home which is now the clubhouse.
The old world charm is still very much present at The Heritage Club.

The views on this course are nothing less than breath taking. The front 9 takes you back through the wooded forest with few homes to obstruct the natural beauty. The layout is challenging but fair. What really makes this course is their greens. If you are not on the correct tier you will have a challenging putt.

The back 9 takes you through the low-lands with beautiful ponds, salt marshes, magnolias, ancient oaks, and many varieties of wild life including birds, and alligators. The greens on the back are just as undulating as on those on the front but with the addition of a few forced carries off the tee.

The Heritage Club was ranked "50 Best Public Courses in America" by Golf Digest. The course is a par 71 and stretches over 7,000 yards from the tips and only 5,250 from the forward tees. With multiple tee boxes to choose from, this course can be tamed by golfers of all skill levels. This course is a must play for the golf enthusiast who would like to take in some low-country history with their round. I give The Heritage Club 2 thumbs up!
Written By Golf Director Blaine Seitz